Luxurious Wooden Jacuzzi is a round outdoor whirlpool that has a plastic inner and a bubble jet system + LED lighting! For up to 6 people. Made from high quality thermally modified spruce wood. Equipped with an external 40kW or 50 kW wood-fired furnace made of aluminum.
Which furnace to choose?
Basically it is just up to taste which heater you choose, but the external furnace is easier to heat compared to the internal furnace and it also leaves more room in the tub of the same diameter.
Supplied fully assembled
The wooden hot tub can be placed exactly where you need to and can be easily relocated, requires little room. Supplied fully assembled and after installation of the heater is ready for immediate use during any season.
How wooden jacuzzi hot tub works?
Luxurious Wooden Jacuzzi is heated with wood and doesn't consume electricity.
Water in the barrel circulates under the impact of gravity and depending on the weather and the size of the barrel it takes around 2-4 hours to heat the water to 38 degrees. It feels good to submerge into cool water under the hot sun in summer, while in winter it is a real pleasure to enjoy hot water.
Height: ↑ 1.19 meters. Diameter: Ø 2 meters (inner Ø 1.8 m). Depth: ↓ 1.07 m. Compressor 300 W.
Which hot tub?
Guidance
FAQ hot tub
Water maintenance
Complete Set of Luxurious Wooden Jacuzzi Includes:
A wooden jacuzzi incl. bubble jet system and led lights
Seawater resistant aluminium stove "Ignis-V40″ or "Ignis-V50" with a chimney of 2 meters
Ready-made bench
Matching wood steps
A bathtub plug
3-year warranty
---
Delivering time: 5 days
---
Possible colors:
Why Choose Wood Fired Whirlpool?
Why not do it in the garden at the time and in the company of your choosing?
A wood fired whirlpool is a round barrel designed for bathing, made of high quality wood and equipped with a wood-burning furnace. The furnace is heated with wood and after a couple of hours of heating one can enjoy bathing in hot water – in the open air, in a garden or on a terrace.
The tub has benches inside that let one enjoy his or her time with more comfort. Serving board can also be placed on the hot tub's edge, so that all the food and drinks are within a hand's reach.
Quality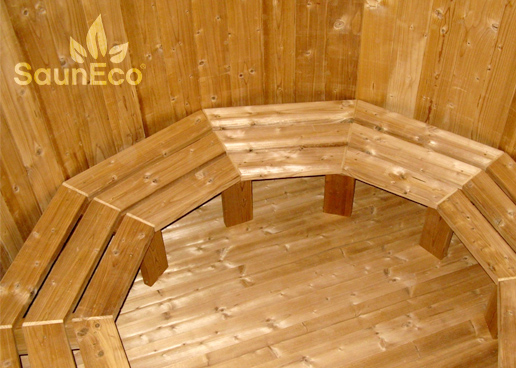 We carefully evaluate each and every product we sell – more about how we ensure top quality.
Our Wood-fired hot tubs are made of high quality dried wood only (spruce, larch or thermo). This ensures that the water is absorbed by the wood, that the wood swells and the wooden hot tub remains 100% water-tight. Side and floor boards are chosen very carefully and they have no through knotholes or cracks.
All the furnaces that we use in our wooden hot tubs are made of high quality marine aluminum. The advantage of the aluminum furnace is that it has better thermal conductivity, which saves you both time and heating material.
The material is 3 mm thick, which is two times more than in case of regular furnaces made of stainless steel. And of course, aluminum furnace is 30% lighter. Aluminum furnaces have longer useful life than furnaces made of stainless steel.
The aluminium heaters retain their shape for a long time. Heaters made from thin stainless steel may become crooked. High-quality MIG welding ensures the perfect end result. We check and test impermeability of all welded seams.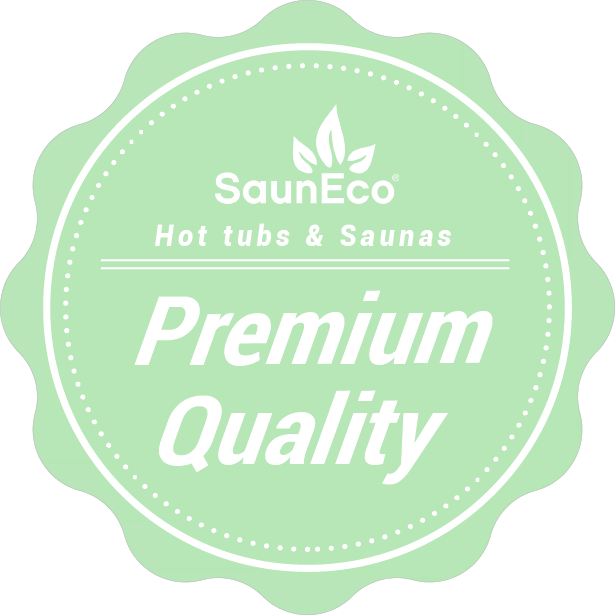 Warranty
We provide a 3-year warranty on all our saunas and hot tubs.
We are stable and secure and you can be confident that we'll be here when you need us. Our products are manufactured under the highest quality standards. Starting from incoming control up to the final inspection stage.